Maker Tip: No Time for a Contact Form? Let People Email You Instead
---
As a maker of many things, I strive to build the minimum necessary features and release them as quickly as possible. Getting early feedback is crucial; however, setting up even the most straightforward contact form can distract you from the main tasks at hand. That is why I would often ship the first iteration without a form if it takes too much time to set one up. What I would do is let people email me instead. Email is not the most fashionable way of communication, but it works. Getting people to email you is as easy as adding a regular link using a special mailto: URL:
 mailto:[email protected]?subject=What%20a%20neat%20idea!&body=Hi%20Preslav%2C%0D%0A%0D%0A 
which should usually cause your default email client to open right away. Try it!
And while nobody has time to sit and craft mailto: URLs all day long, there are handy tools that do just that, like the one below: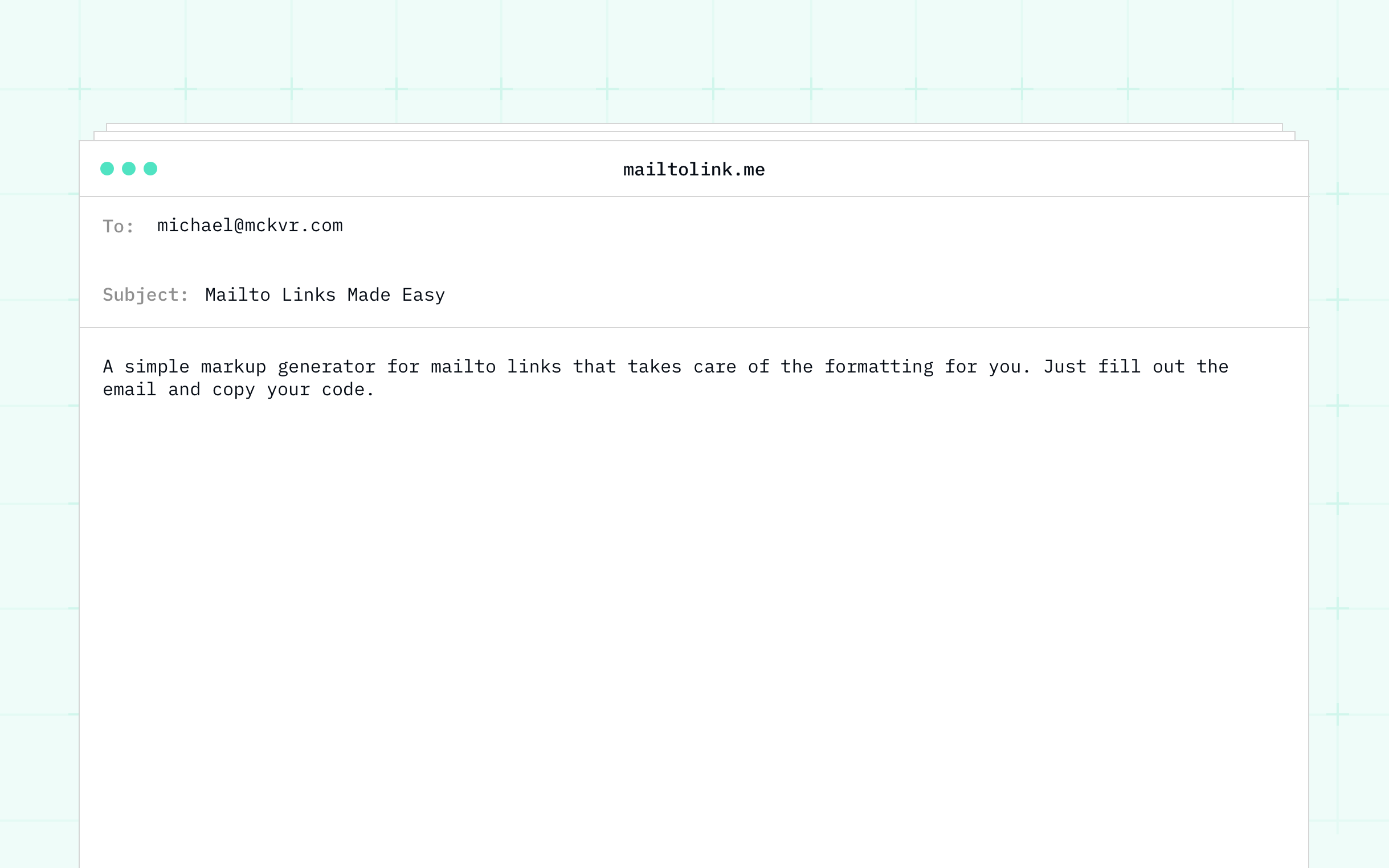 And for those concerned that others would start spamming them right away, you can always use a dump email address (e.g., [email protected]) or rely on a good email client. But the truth is, most email clients these days are pretty good at sifting the good from the bad stuff.